Services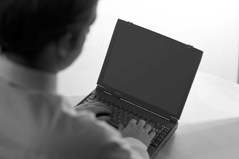 Inawave System Services
Inawave Systems specializes in providing all the services an organization needs to implement ACT! or Dynamics CRM. David DeLude has been ACT! Certified Consultant (ACC) since 1993 and we were the first ACC organization in the Bay Area. Inawave Systems is an ACT! Platinum VAR, the highest level for ACT! Consulting companies.

We provide all the services you need to implement CRM in your organization. These include:

CRM Project Planning
Computer Hardware and Operating Systems Specifications
Data Conversion and Cleanup
Database, Layout, Letter Template, and Report Customization
Multi-user Network Implementation and Optimization
Synchronization Configuration
Salesperson and Administrator Training
Best Practices
Documentation of System Configuration
Support and Troubleshooting

Inawave Systems has helped many companies increase their sales. We have worked with hundreds of companies in the Bay Area from individual entrepreneurs to Fortune 500 companies. Some of our clients include:

Cisco Systems
Yahoo!
Symantec
Ernst & Young
Frito Lay
Merrill Lynch
Comerica Bank

Whether you are setting up your CRM application on a network or synchronizing remote laptops with your main database we'll help plan, design, and train your employees so you can focus on the important things in your business. We have helped set up hundreds of CRM systems since 1993. We will help you plan your CRM project and choose the best computer hardware. We will import data from various formats. If the database needs to be customized we will provide you a custom database and layout so you can store the information that is important to you. We will show you how to configure a very reliable network for your CRM application. If you are setting up remote databases to synchronize with a main database we will configure the best option. If you need reports that are not included we will design custom reports. For more complex reports we use third party products to create reports. We will teach your personnel how to administer the database so you can add and configure new users. Our training program will focus on the important features of your CRM application so your sales force will save time. We will provide support so you can continue to use your CRM program successfully.